Feminist meanings can be read into Martin's ceramic sculptures of women's porcelain faces emerging through overlays of whiteware clay, or she says, "You can respond to them as humanistic expressions relating to growth cycles – whether organic, emotional or spiritual."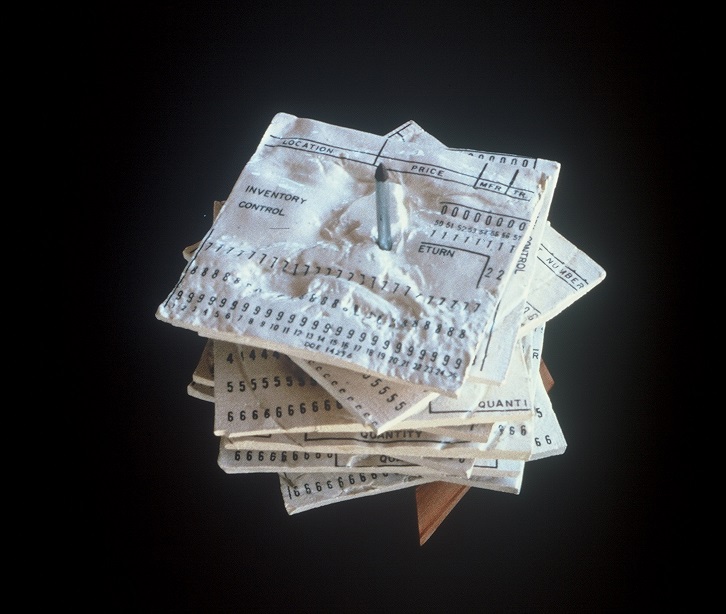 "My art is trying to express two ideas working in parallel. One is
concept of emergence of the individual on several levels: personal, potential and emergence from the crowd, and how this is related to the ego cycle in its return to the earth."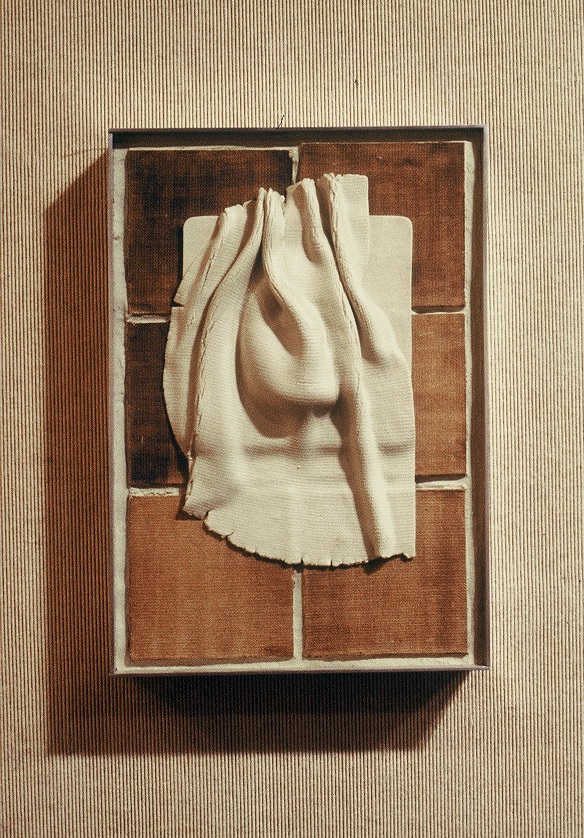 "All my life I have been interested in sculpture, but I have been doing life masks since 1965. Most of the times I use molds of my own face. It's a very old and very simple process, but I try to keep all my work as simple as possible."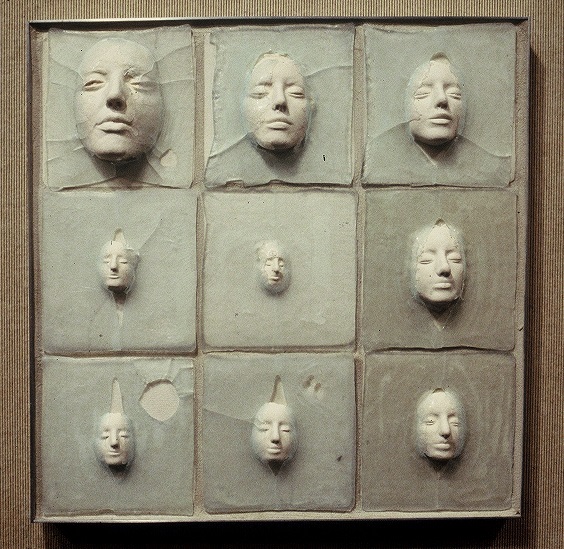 Life masks are created by making a plaster mold of a living face.  "I have always been interested in the potential an individual has, but many times  when that veil has been lifted the mystery of the person is revealed. The exposed personality seems to melt in the light of the day" said Martin.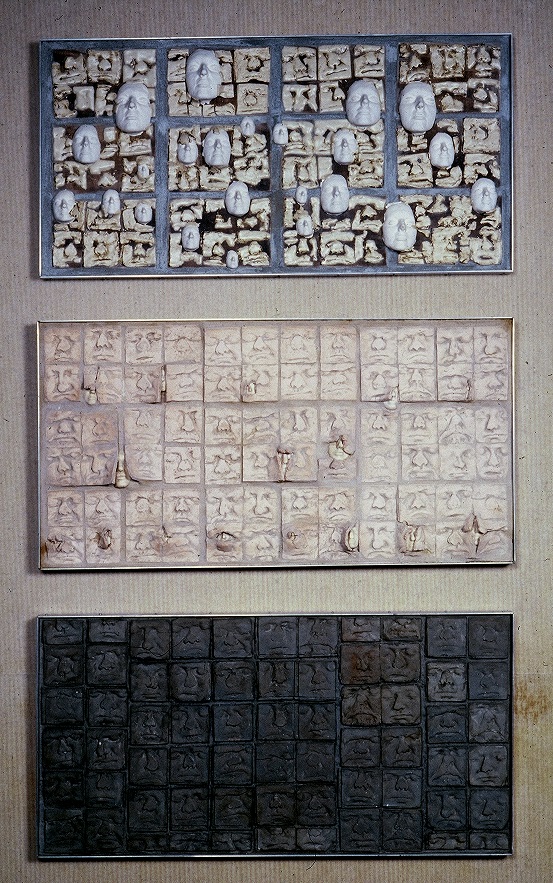 Portions of porcelain faces poke through the crusty, somnolent surface of heavier, cruder images, producing an effective suggestion of irresistible kinetic emergence. The recurrent porcelain woman's face, which has become something of a Martin trademark in recent years, is her own mask, she explains, and she varies its size by shrinking it through firing, thereby obtaining successively smaller molds. the altered faces are made from the masks of friends and acquaintances, male and female, also multi-racial.
"I started by asking people with interesting faces if I could do their face masks" Martin says. "Eventually, people began coming to me and asking me to do it for them." Altered countenances are produced by pulling the clay slab while still flexible out of the mold, then pushing, flattening and otherwise rearranging the image with her hands. The result is an infinitely variable series of expressions that seem to be sleeping , yet aware, at least on some foetal level, and displaying actual or hinted smiles, frowns and grimaces combing with an earth like, primeval lack of definition.