Nancy Martin has discovered a new outlet for her art- sewer pipes.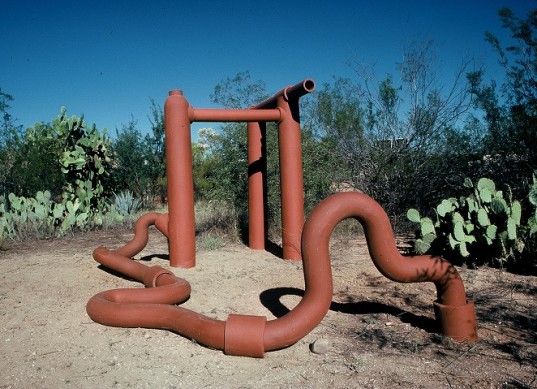 The Tucson ceramist, N. Skreko Martin spent a week at the Mission Tile Works of Fremont, CA, a manufacturer of clay sewer pipes. She was one of 12 artists who had the opportunity to apply their creativity to 4 sizes of perfect cylinders. It was the first time company officials invited artist to work here.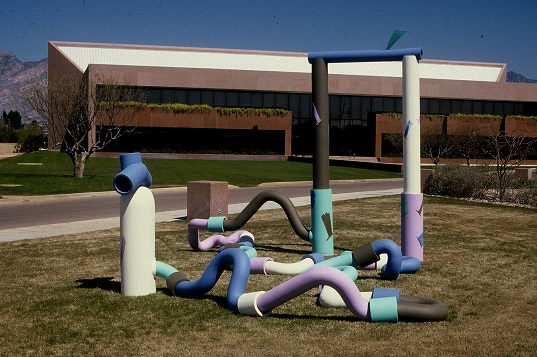 After shaping their works, the artists left them in Fremont to be fired. "We were working with this strange material and we had no idea if it would fire out," Martin said. When she returned a few weeks later to take her creations home, she discovered, "It fired out incredibly."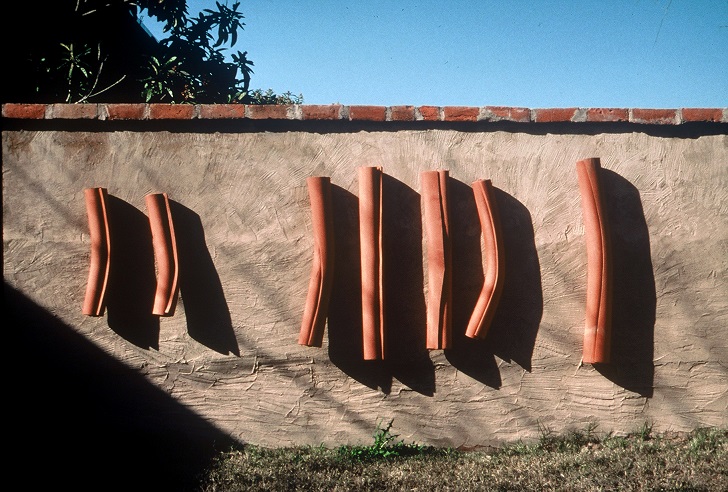 Sewer pipe art represents "a really major change of direction" for Martin, after spending a decade focusing on ceramic face maps. There's a tongue-in-cheek sense of humor reflected here, which results from the game of making fine-art objects mimic mundane plumbing objects. Martin is exploring the possibilities of producing ceramic art objects that are made of  non-precious, interchangeable parts that can be assembled into a variety of configurations.